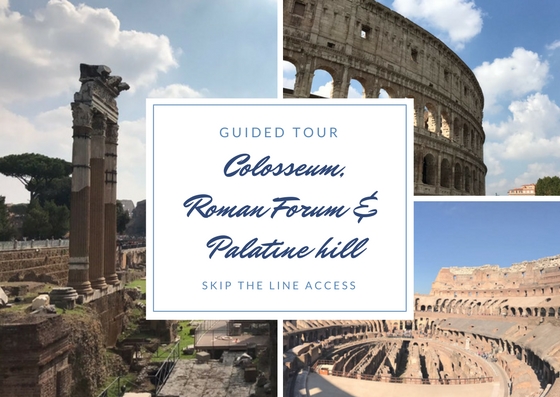 We start our adventure at the Eternal City's main attraction – the Colosseum. One of the world's most iconic sights, the Colosseum is the first stop for most visitors. Yet without an idea of the battles and politics that played out here, you'll only come to understand a small portion of its majesty. Our guides are experts in history and archaeology, so they're the perfect candidates to lead your Colosseum adventure, telling you just why 'Gladiator' had it all wrong and how this incredible amphitheater once hosted re-enactments of sea battles.
No visit to Ancient Rome would be complete without going a little further back though – to the very beginning. In fact, we'll explore the Palatine Hill, the spot where brothers Remus and Romulus battled over who would found the first settlement, and where Romulus founded the city that would become Rome.We'll also see the Roman Forum – the heart of Ancient Rome. Home to the bustling marketplace, ruled by moneylenders and shopkeepers, this was Rome at its finest. Here politicians held rallies before elections, soldiers marched triumphantly down the Via Sacra and the Vestal Virgins decided if men lived or died.
In just three hours we'll introduce you to the best that Ancient Rome has to offer – from the birth of an Empire in 753 BC to the clash of titans at the Colosseum during Rome's stint as the ancient world's superpower.
---