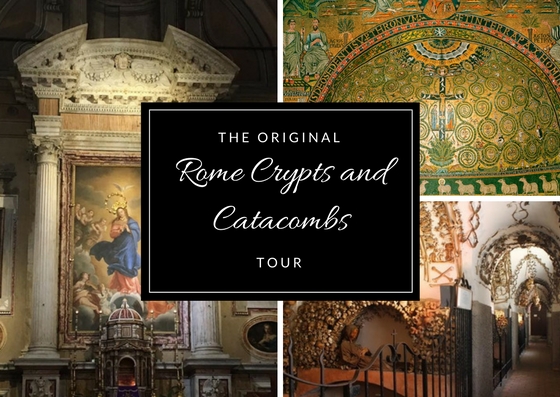 The Rome Crypts and Catacombs Tour takes you deeper into the unusual history of Rome, far below its busy streets and towering monuments to the concealed side of this ancient city. The itinerary includes three unforgettable stops with one thing in common – they are some of the most uncommon, mysterious and outlandish sites the Eternal City has to offer.
The tour begins with a trip to the ancient Roman catacombs. Dating back almost 2,000 years to the 2nd century AD, this extensive network of tunnels snaking underground was once both a burial ground and a place of worship for the first Christians in Rome. With an expert, English-speaking guide on hand, you'll explore these extensive tunnels lined with tombs carved right out of the rock, and hear the fascinating history of these sacred places.From here you will be taken near the Colosseum to the Basilica of San Clemente, easily the best example of exactly how deep you need to go to understand Rome's unbroken history.
It was discovered that the structure we see today sits on top of two millennia of foundations, including 12th and 4th century basilicas, a 2nd century cult temple, and ruins dating back to Nero's Great Fire in 64 AD, with a functioning aqueduct in which water still flows today. Like the catacombs, you will see it all with in-depth commentary from your guide.The tour ends with the Capuchin Crypt – known locally as the 'Bone Chapel'. Here Capuchin monks used the bones of nearly 4,000 of their brothers to decorate the walls and ceilings in intricate designs. See a real skull and crossbones, vertebrae chandeliers and full skeletons in their robes before drawing your own conclusions on the meaning of this macabre, yet intriguing place of prayer. The museum annex is also home to Caravaggio's 'St. Francis in Meditation'.
Get ready to have your assumptions about Rome turned upside down on this incredibly unique journey of discovery!
---